Help Furkids Win The 2018 Give Atlanta Challenge!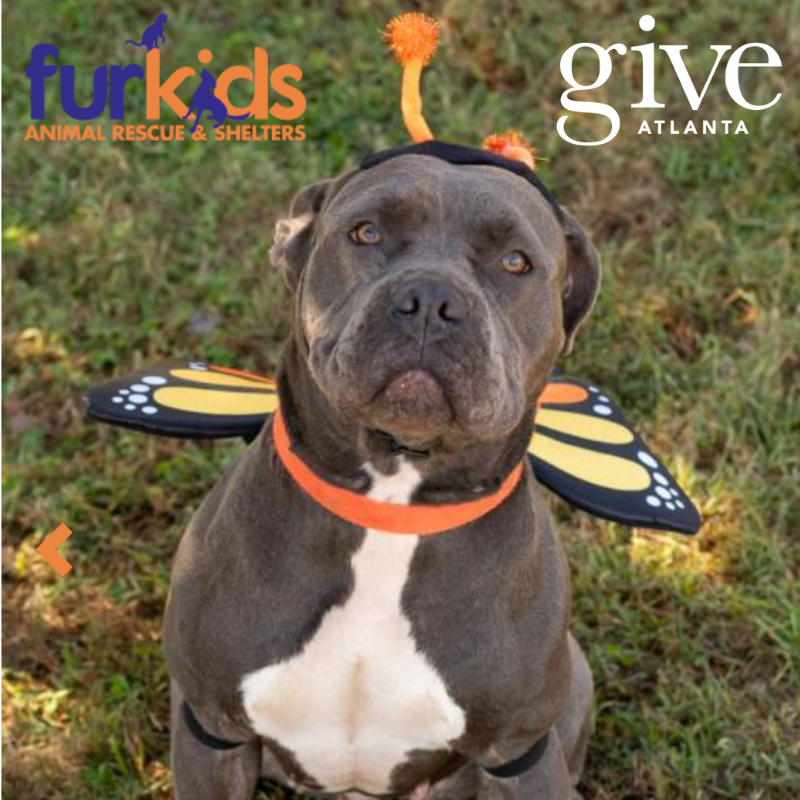 Give Atlanta 2018 is in full swing!
Last year, you blew us away with your support during the first ever Give Atlanta Challenge. Let's take a look back at some of the numbers from Give Atlanta 2017:
Money raised: $69,182
# of fundraisers: 38
# of donors: 504
Prize money won: $20,750
Total raised: almost $90,000!
That's right - last year we raised almost $90,000 through the Give Atlanta Challenge! With those funds, we have rescued and found homes for 2,676 animals so far this year, launched our innovative TransFUR program (saving another 700+ lives to date), rescued animals from natural disasters, and more.
We need your help to make sure Give Atlanta 2018 is just as successful! Here's a look at where we stand in the challenge so far:
Money raised: $20,186
# of fundraisers: 25
# of donors: 114
Prize money won: To be determined!
We are in first place right now, but the Give Atlanta Challenge isn't over until November 16th. We need to keep our lead to win the $17,000 Grand Prize! There are also several "Bonus Challenges" that can earn us extra prize money and free advertisements in Atlanta Magazine. You can check out each week's Bonus Challenge here.
So, how exactly can you help? There are a few ways to join the challenge:
Become a fundraiser: Join our Challenge team, create your own personal fundraising page, and encourage your friends and family to make a donation! Just click here and then click "Join Team".
Make a donation: Every dollar donated counts towards our total and gets us one step closer to winning the grand prize and the bonus challenges. You can make a donation online by clicking here and then click "Donate" .
Share the challenge: The more people who donate, the more successful we will be! Share this blog post, our emails, our social media posts, etc. with your friends and family to help spread the word.
Donate during Bonus Challenges: Follow us on Facebook, Twitter and Instagram for Bonus Challenge notifications.
You can follow along with the current challenge standings here.
Thank you for all of your support!
---