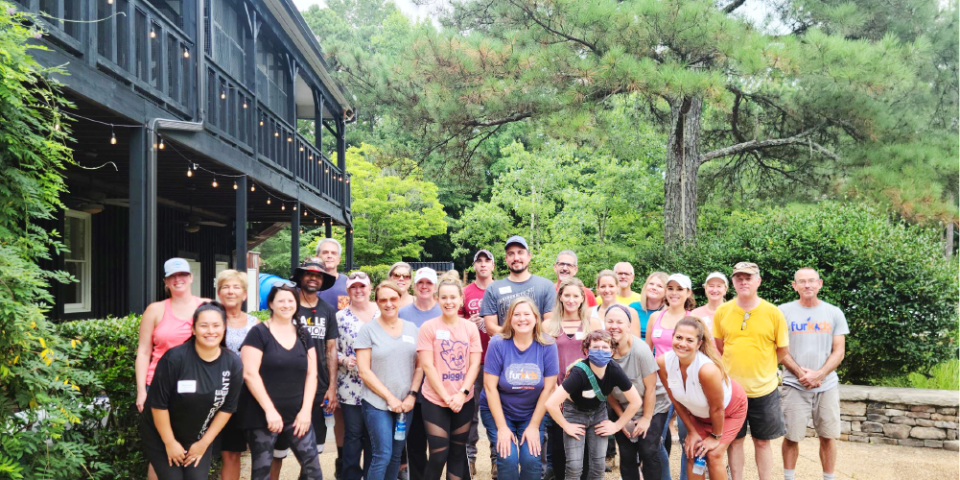 For Groups
Our shelter provides a wonderful volunteer opportunity for groups of all ages and sizes – youth groups, church groups, college organizations, businesses, Girl Scouts, out-of-state groups, and many others. Contact us at volunteer@furkids.org to explore ways your group can volunteer. Group volunteering at Furkids is a fun time for all!
For Corporations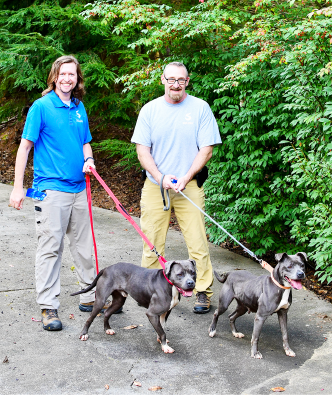 Furkids welcomes you to volunteer with and for animals. Whether you are working with animals in our shelters or outdoors at our scenic Furkids headquarters, the Furkids volunteer experience is fulfilling and offers rewards that go beyond simply feeling good about helping. Homeless animals are wonderful in the ways they show their gratitude, and show it they do!
More and more companies offer their employees volunteer time off. Volunteer time off has been proven to increase both productivity and morale when employees are given opportunities to give back to their communities.
Actually reduces costs
Studies show that volunteering sparks employee engagement; in teams and with the company. Engaged employees are happier, stay longer and perform to a higher standard.
Promotes employee satisfaction
Many employees today place a high value on volunteering. In fact, a recent study found that 76 percent of employees felt that, "When work and life blend and enrich each other, everybody wins". On top of that, employees who volunteer are more engaged and loyal to their companies. Employees also strengthen bonds with their colleagues by working together on a project in a different environment. Source: GuideStar
Makes companies more attractive to prospective employees
Good corporate citizenship is important to Millennials, who make up a growing proportion of the
workforce. More than half stated that a company's policy for volunteering influenced their decision to
accept a job offer. Volunteering attracts people who are talented, passionate potential employees
more likely to fit in with the company culture. Source: GuideStar
Can build leadership skills
92% of surveyed human resource executives agreed that contributing business skills and expertise to a nonprofit can be an effective way to improve employees' leadership abilities and broader professional skill sets. Source: Deloitte Volunteer IMPACT Survey
"Our team enjoyed their time giving back to the community. They also learned a lot and appreciate what you and your organization has provided the public."
"We had a wonderful experience with our workday. We had great attendance and very positive feedback from everyone. It was a great success for CoreNet"