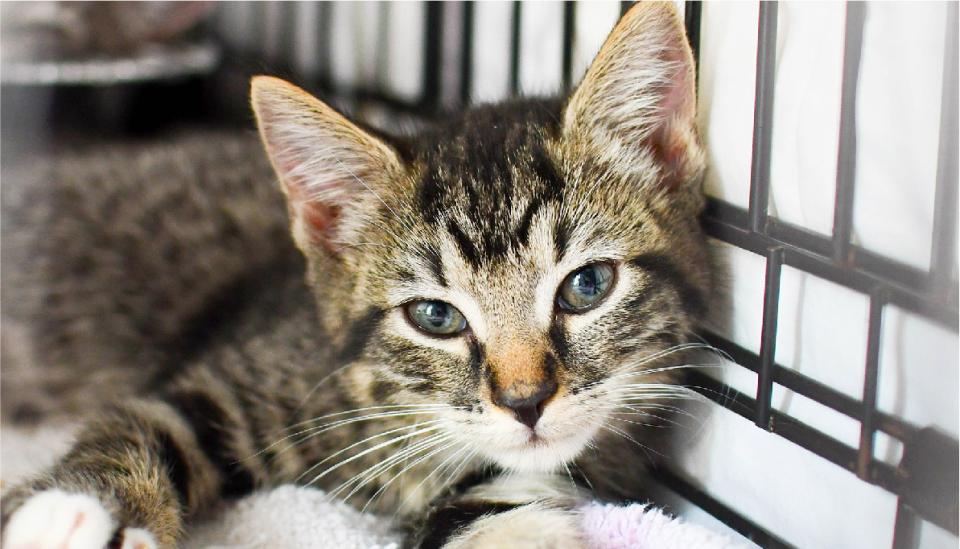 Lost Pet
Losing your pet can be a frightening experience, and it can happen to even the most dedicated pet parents.
Acting quickly is the key to being reunited with your furry loved one. Here are tips and resources to help you search for your lost pet or reunite a found pet with their family.
1. Visit Furkids and other local rescues and animal control centers in your area immediately to look for your pet.
Shelters receive many lost animals every week, so it's a great place to start your search. Log onto Spotsociety.org which also offers excellent search tools for Georgia shelters and licensed rescue groups.
If your pet is brought to an animal control center as a stray/found animal, they only have to hold your pet 3-5 days before they put your pet up for adoption. After the 3-5 day hold period, your pet is at risk to be euthanized. Be proactive!
Click to view all Georgia Animal Shelters
TOP TIP: It is very important you go to the animal control centers in person; do not just call or email a picture! Visit multiple county animal control centers, as a good citizen may have taken your pet to a different county if they feel they have a better chance at adoption.
2. Put up lost/found pet flyers
Post large, brightly colored flyers (with permission) in high-traffic areas, such as local animal shelters, libraries, coffee shops, community centers, houses of worship, and veterinarians' offices. Include a picture of your pet on the corner of the sign to give people an image of your pet and also because some might not know what a particular breed looks like!
Missing Pet Partnership offers excellent tips on creating lost pet flyers/signs.
The Atlanta Journal-Constitution can run a 30-day online ad for a lost pet for $15.
Saturate local bulletin boards at pet stores like PetSmart, Petco and Hollywood Feed of your lost pet's info and photos.
3. Post the pet's photo and updated information online
Use these on these popular lost & found pet websites:
And, don't forget to share the pet's information on your Facebook, Instagram, Twitter and Nextdoor pages.
If your pet is microchipped, make sure it's updated with your current contact information. Read more about microchip registry.
4. Last Resort: Carl Washington pet detective!
Located in Augusta, GA, Carl travels anywhere in the US to find missing pets.
www.petdetectiveusa.com | 706-792-1854 and 706-339-2418
---
Found a Lost Pet?
Found a lost pet or stray animal? Here's how to help them find their way home.
1. Check for identification
If there's an ID tag, contact the owner immediately.
If there is no ID tag, consider taking the animal to a local veterinary office to be scanned for a microchip.
2. Tell your community about the pet you've found
Search local Lost Pets Bulletin Board.
Post and search reports on other online resources:

Facebook
Petfinder
Nextdoor Pet Directory

Tell your family, friends, and neighbors. Post fliers around your neighborhood.
Call your local animal control facility to see if a report filed matches the description of the animal in your care.
3. Bring the animal to Furkids
If you're unable to match the stray animal to any lost pet report, email info@furkids.org and a shelter team member can guide you on next steps.

Once at Furkids, we'll scan the animal for a microchip and give the animal an initial evaluation for placement. Stray animals are held for the state-mandated 5 days to provide owners time to locate lost pets. If an owner doesn't come forward and the animal is a candidate for placement, the animal will become available for adoption or placed in adoption preparation programs.
---
Rehome
Are you looking for a new home for your pet? Furkids is here to help!
Rehoming your pet should be easy and stress-free, both for you and your pet. Our partners at Adopt-a-Pet.com, the largest non-profit pet adoption website, have created a 4-step, simple, reliable, and FREE program to help you place your pet from your loving home directly to another.
1. Create a Pet Profile in less than 10 minutes!
Once complete, your pet's profile will be posted on Adopt-a-Pet.com and be seen by millions of visitors each month!
2. Review Applications
Finding a new home for your pet can feel like a big decision. We'll make sure you're not alone. The dedicated rehome team will give you all the help you need to select the best potential adopters.
3. Meet Adopters
After you screen the application, it's time to meet the adopter! We'll give you all the tips you need for conducting a safe and effective meeting.
3. Sign Adoption Agreement
Adopt-a-Pet.com gives you a personalized adoption agreement that you and your adopter can sign.