A unique destination shelter where rescued animals, good humans and the great outdoors connect!
A first-of-its-kind sanctuary located on 9.1 acres in Cumming, Georgia, Furkids Animal Rescue and Shelters is a unique destination shelter. A destination that's filled with purpose and where the community plays a leading role in its lifesaving efforts. Visitors come to Furkids to find new friends (animal and human), pet-related services, animal support, events and most importantly, opportunities to volunteer and foster the hundreds of animals currently seeking a second chance at life. Furkids' long-term vision is to create unique lifesaving initiatives and deliver the most innovative medical care to save more homeless animals year after year. In 2022, Furkids plans to consolidate shelter operations and open a state-of-the-art facility that will host the current cat shelter, a new medical building, and dog shelter.
Looking for a hearty dose of giving back? Furkids Animal Rescues and Shelters is waiting for your arrival.
---
The Furkids Story
You may think you know about animal rescue organizations, but Furkids Animal Rescue and Shelters is someplace special. It's a destination you have to experience for yourself. What makes Furkids so different, so special? It began with one homeless cat, and today continues with thousands of pet rescues and adoptions, volunteer opportunities, parties, meetings, special events–all contributing to saving thousands of lives every year.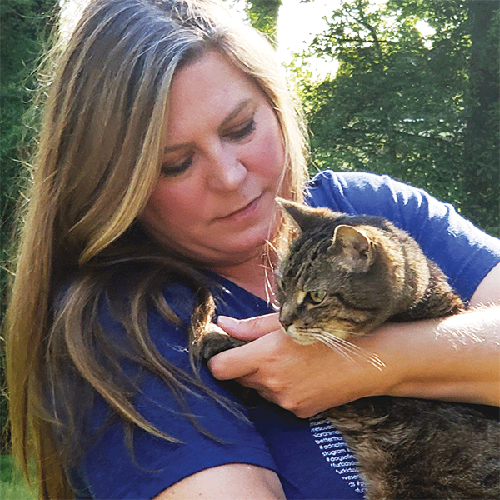 Furkids came to life with one woman's determination to save a homeless mother cat and three kittens from being killed because they were homeless. Just 20 years ago, virtually all homeless animals in Georgia were killed—because no one wanted them. That woman saved those cats, and during the next 20 years, Furkids grew to become one of Georgia's largest no-kill animal rescue, shelter and sanctuaries for homeless cats and dogs. Some 55,000 injured, abandoned, lost, hopeless animals have been given a second chance at life. They passed through Furkids' doors into the light of health, happiness, joy, loving adopted families, and their own forever homes. But Furkids is more than a successful rescue organization. Now, Furkids is a destination for animals and people who love them.
Statement of Need
The painful truth is that more than half of all animals that enter into Georgia municipal shelters won't leave those facilities alive. This is where Furkids works tirelessly to make an impact – one of the few organizations that perform all of these lifesaving activities without a government contract or any municipal funding. It's solely with the help of grants, donations, volunteers, and sales from thrift stores that we are able to continue our important mission on behalf of animals in need.
According to Best Friends Animal Society's 2018-2020 statistics, only 59 out of 159 Georgia animal shelters have achieved no-kill status. That leaves 100 shelters that need urgent help. For 19 years, Furkids has been working to solve the problem of animals being euthanized in shelters because of lack of space, or because they're sick, injured, or scared.
Furkids is the safety net for these animals. Having state-of-the-art medical and housing facilities is critical to our lifesaving success. This is where Destination Furkids comes in.
The Property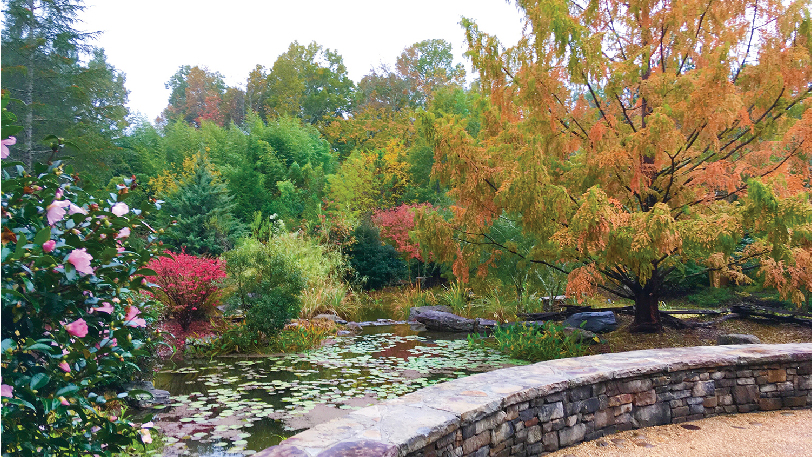 Furkids purchased almost 10 lush acres of property at 5235 Union Hill Road in south Forsyth in 2018, with the goal of providing an animal haven like no other. It began with the land—gently rolling trails, landscaped gardens, ponds, fountains and woods filled with birds, butterflies, fish and wildlife. The property was originally Wakoola Water Gardens, whose owners wanted to share the beauty of water as part of nature and show how water nurtures animals and people. Furkids saw the land as its own forever home, a nurturing place with large spaces and a healthy environment for Furkids animals; an inviting atmosphere for potential adopters and the community to interact with the furkids; and a peaceful, verdant locale for volunteers and visitors.
"Every one of us has a destination and purpose in our lives, and with the theme Destination Furkids, we have embarked on the journey to our destination—an imaginative, highly advanced animal rescue and shelter sanctuary combined with a human getaway and green space designed to revitalize the bodies and souls of animals and people," said Furkids CEO Samantha Shelton. "Furkids is a destination where people can have so many options. They can have fun, live out their dreams, work better, save lives, make memories or improve the world by volunteering."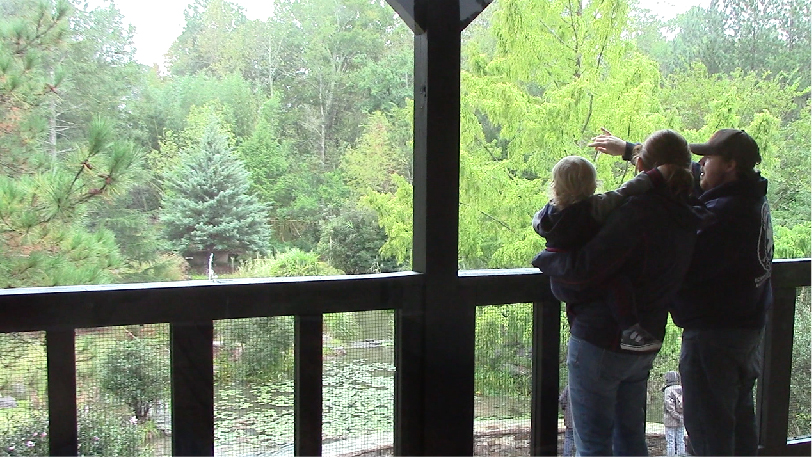 Anyone who drove past the property during the past couple of years could watch its transformation begin. Furkids volunteers and professionals have been renovating the dilapidated main building, restoring and landscaping the acreage, repairing ponds, streams and fountains, and constructing a series of charming animal service buildings. A stroll through the leafy campus today reveals a large, rustic administrative building and cat shelter, multiple smaller buildings for animal care and housing, an outdoor event space, two large ponds, gardens, patios, waterfalls, fountains, woodland paths, and several acres of undeveloped forest, where visitors are welcome to wander. Furkids is adjacent to the Big Creek Greenway and connected by a path, giving easy access to Furkids from the Greenway.
The Plan
Furkids now has the unprecedented opportunity to expand our unique property to create a destination shelter like no other.
Already, Furkids is renovating the original barn from the property into a special events venue for private parties and gatherings, which is expected to be completed by 2022. Ultimately, Furkids will complete the destination with new buildings including a cat shelter, a dog shelter, a veterinary clinic, a café and pet boutique, a pet cemetery and memorial garden, and a building for community events.
The Cat Shelter
The fully-funded Cat Shelter, to be completed in 2022, will be 5,400 square feet with cage-free cat habitats, catios/cat porches, a large adoption room, cat cafe, an office, exam room, laundry and cleaning rooms, storage, and a break room.
The Dog Shelter
The new Furkids Dog Shelter will be approximately 5,600 square feet and will be of a similar configuration to the Cat Shelter, with fenced outdoor play yards instead of catios, and with each dog having an individual room.
The Medical Building
To increase our lifesaving capabilities, Furkids will construct a new state-of-the-art medical facility. Our plans for the building include:
Doubling our number of surgery tables from three to six
Incorporating five separate wards with the space to treat more than 100 individual cases at a time
Strategic space for quarantining animals based on treatment plans
Shortening hospital stays thanks to consolidated expert care
Better ability to handle emergency needs, including cases of Parvo, upper respiratory infections, panleukopenia, ringworm, and much more
Better ability to perform lifesaving surgeries
By providing these services, we will help ease the burden on municipal animal shelters so that we can all save more lives together.
Coming Soon to Destination Furkids:
An Event Venue for Social Good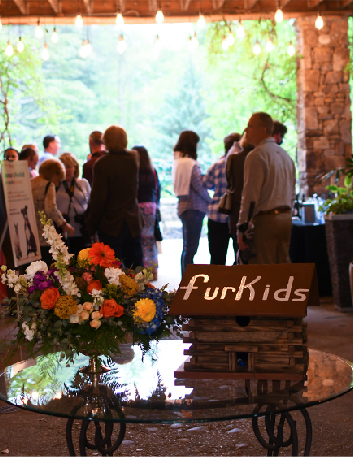 Want to host a unique event that also will make a difference in the lives of homeless and abandoned animals? Host your wedding, private event or company party at The Barn at Furkids, a rustic, 3,400-square-foot barn renovated to retain its original charm while serving as a state-of-the-art facility where all event rental proceeds will benefit Furkids' lifesaving programs! This venue will make your event gorgeous, beneficial and uniquely memorable.
You're destined to leave a lasting impact on more than just your guests!
Expected Outcomes
We expect our animal control intakes to increase by 50% in the first 6-12 months and 100% in the first 24 months, bringing us from 3,000 rescues from kill shelters annually to 6,000 within two years of opening the new medical building.
One the new Furkids Cat Shelter is completed, our long-term resident cats will be moved there, along with their catios, and their current housing area in the administrative building will be converted into office space for Furkids staff.
In addition, constructing the new Furkids Dog Shelter will allow us to work more efficiently by consolidating our dog and cat operations at Headquarters. Our current dog shelter (located three miles away at 1520 Union Hill Road, Alpharetta, GA 30005) will then be converted into a low-cost spay-neuter clinic, open to the public.
Furthermore, The Barn at Furkids will raise vital rental revenue for our lifesaving mission.
In addition to the new and exciting opportunities this new construction will provide, Furkids Headquarters is also perfectly positioned next to the 15-mile Big Creek Greenway (AKA the "Greenway,") a popular nature destination for walkers, runners, bikers and their dogs.
Those wishing to engage with Furkids can plan a party, meeting or indoor or outdoor event; connect with the animals; take part in lifesaving activities including adoption events, foster events where you can learn about being a foster caregiver for a cat or dog in your home; take part in monthly low-cost vaccine clinics, yoga on the green and more!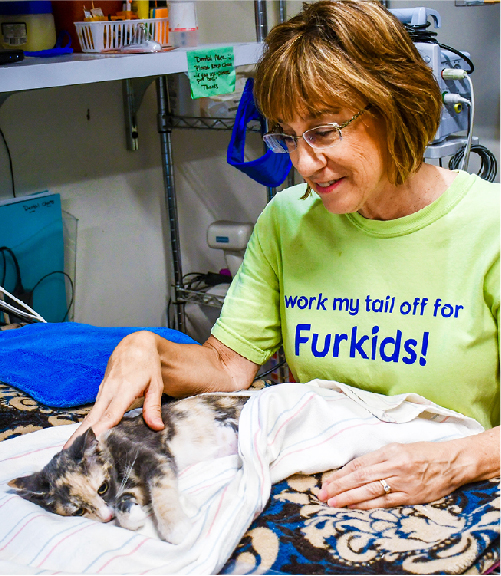 With approximately 1,000 active volunteers and a robust volunteer program for people of all ages, including children and seniors, there are lots of opportunities to be part of Furkids lifesaving work. Volunteers provide animal care, foster care, veterinary services, indoor and outdoor construction, landscaping, entertainment, consulting services, transportation, marketing, public relations, event planning, and vehicle donation. Volunteering your time, creativity, and skills makes a direct impact on you - and the thousands of homeless animals Furkids saves each year.
For those wishing to boost their company's morale, lead their company's efforts on social change, or simply find a perfect location for their next team building event, Destination Furkids is filled with possibilities. Our lifesaving volunteer programs, educational talks, shelter tours, and animal connections will help increase employee loyalty, engagement, and productivity.
We invite you to discover your own personal destination at Destination Furkids.
Named Gift Opportunities
It would be our privilege to promote your love of animals and help secure your legacy by naming a room, a program, or a feature of the new Furkids property after you or a loved one. Generations to come will know who to thank for saving the lives of so many thousands of animals through your generosity.
Please email us for more information.