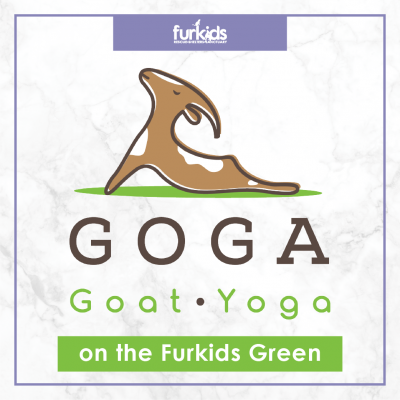 Goga (Yoga With Goats)
You may be well aquainted with regular yoga, but have you done yoga with goats? Furkids is partnering with Love Goga to bring you an unforgettable experience of Goga: yoga with goats!
This event will take place 9:00am Friday, August 14 on the Furkids Green, located at 5235 Union Hill Rd, Cumming, GA 30040
You must purchase a ticket and sign the waiver that will be present at the event in order to participate. Please dress comfortably and bring your own water and yoga mat.
$35.00 Regular Price