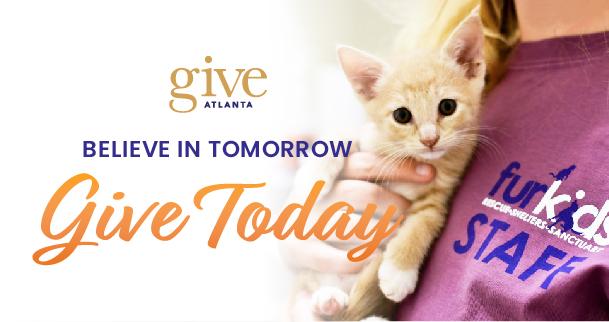 Help Furkids win the 2021 GIVE Atlanta Challenge!
The annual GIVE Atlanta Challenge is back — a friendly fundraising competition amongst a select group of Atlanta nonprofits, sponsored by Atlanta Magazine. Thanks to our generous supporters, Furkids has won the entire competition four years in a row!
Give Atlanta 2021 is October 19 - November 9, and we hope we can count on you to help us win again this year and save more lives!
Click here to make a lifesaving donation today!
---
What can you do to help again this year? Join the Furkids team and:
Create a fundraising page and set a personal fundraising goal
Encourage others to create fundraising pages
Spread the news by sharing your fundraiser
---
Thank you again for your support, we are looking forward to another great competition!