Furkids' 17th Anniversary Party!
JOIN US FOR A CELEBRATION 17 YEARS IN THE MAKING!
Saturday, March 23, 2019
6:30 - 10:00 p.m.
Mason Fine Art
We're excited to see everyone on Saturday!
Dress code is cocktail attire.
415 Plasters Ave NE Suite 100, Atlanta, GA 30324
EMCEE KAEDY KIELY
LIVE MUSIC FROM THE LANCE PRICE BAND
LIVE & SILENT AUCTIONS
SEATED DINNER & OPEN BAR
and SO MUCH MORE!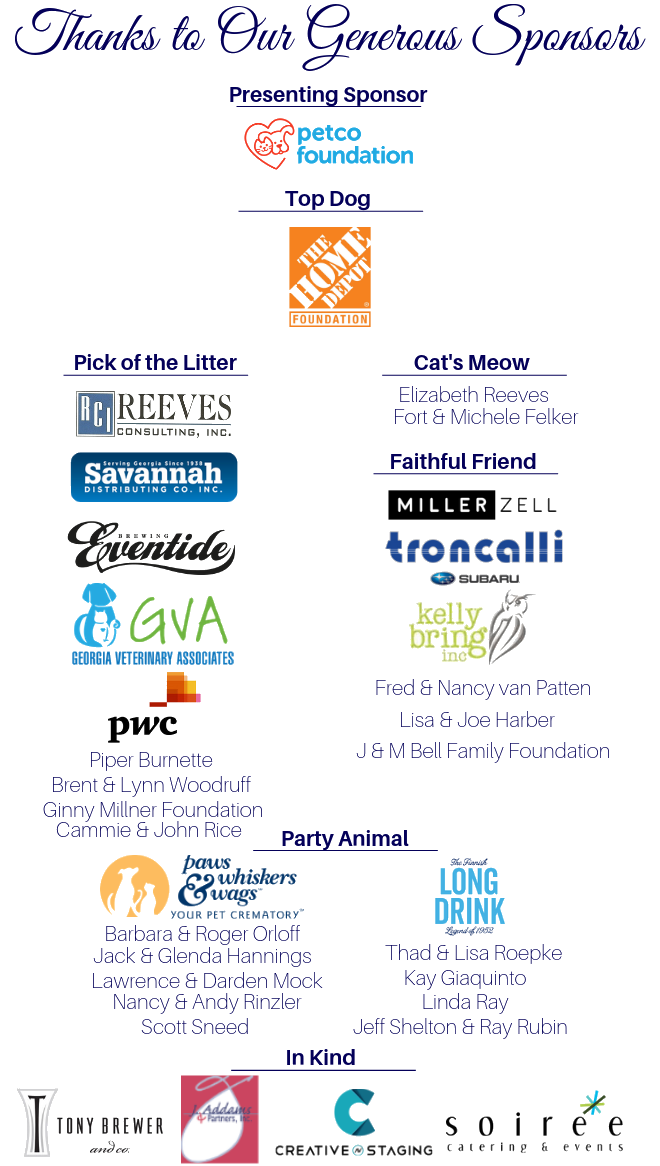 Presenting Sponsor - $15,000
Logo presentation on invitation
16 tickets to event and two reserved premium tables
Prominent recognition in sponsor section on the Furkids website with logo and link
Prominent recognition in Furkids email blasts about the event
Mention in event news release
Live recognition during the event
Opportunity to distribute product, literature, and/or coupon at event
Top Dog - $10,000
Logo presentation on invitation
10 tickets to event and one reserved premium table
Recognition in sponsor section on the Furkids website with logo and link
Recognition in Furkids email blasts about the event
Mention in event news release
Live recognition during the event
Opportunity to distribute product, literature, and/or coupon at event
Pick of the Litter - $5,000
Logo presentation on invitation
8 tickets to event and one reserved premium table
Recognition in sponsor section on the Furkids website with logo and link
Recognition in Furkids email blasts about the event
Mention in event news release
Live recognition during the event
Cat's Meow - $2,500
6 tickets to event
Reserved group of tables for Cat's Meow sponsors
Recognition in sponsor section on the Furkids website with logo and link
Faithful Friend - $1,000
4 tickets to event
Reserved group of tables for Faithful Friend sponsors
Recognition in sponsor section on the Furkids website
Party Animal - $500
2 tickets to event
Reserved group of tables for Party Animal sponsors
Recognition in sponsor section on the Furkids website